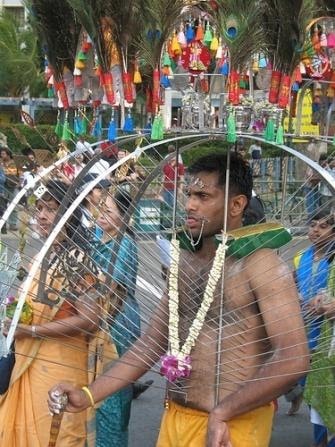 Thaipusam
121
121 people viewed this event.
Thaipusam, one of the most interesting Hindu festival during which devotees enter a trance like state and some have their bodies pierced by metal spikes. A colourful procession then takes place with participants carrying heavy, richly decorated 'kavadis' from a temple in Serangoon Road and walk 4 KM to another Hindu temple.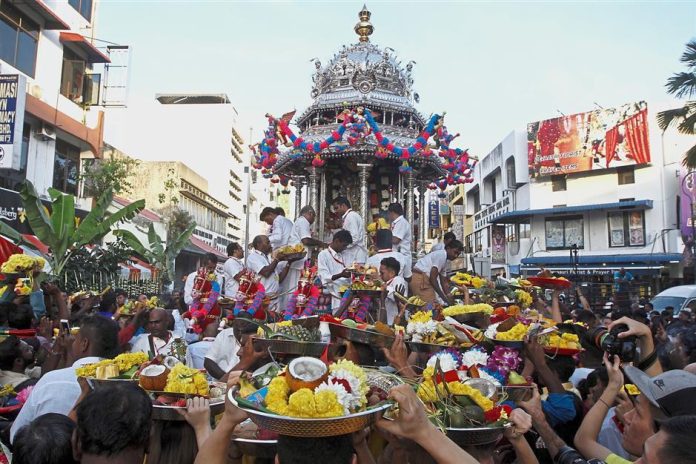 Along the way, our guide Charlotte will explain about the legends and rituals of Thaipusam and a chance to observe the procession and enjoy the atmosphere, music, chanting and clapping of the participants. At the temple, see how the devotees prepare for this momentous walk. The bus then takes us to the end of the procession where you can witness the devotees taking out the spikes with nary a drop of blood.
Date : Sunday, 5 February 2023
Time : 4.00 – 7.00 pm
Meet : 3.50pm at the entrance to Newton Hawker Centre Carpark.
Additional Notes :
Please dress modestly and put on comfortable footwear that is easy to slip on/off as they have to be removed at the entrances to the temples.
There is no refreshments stop, so please bring a bottle of water.
Please bring an umbrella just in case
Cost: $50 ANZA Member, $60 Non-Member