Sculptor, Painter – MEXICO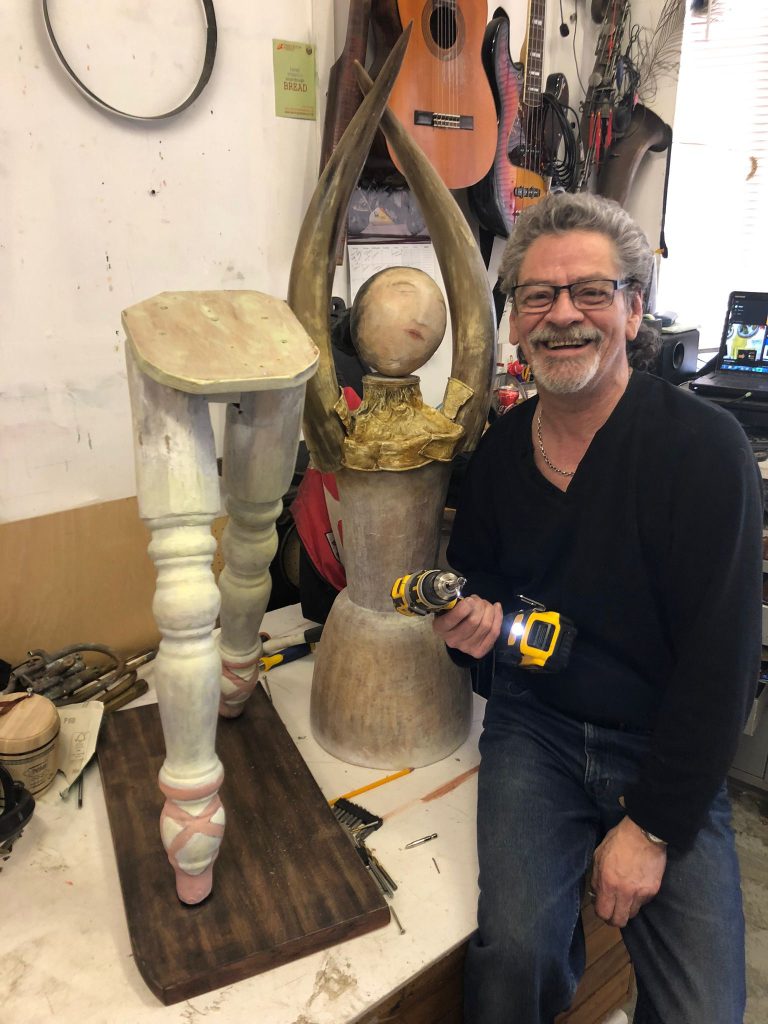 Drawing upon his Mexican heritage and twenty years of life in Britain, artist Guillermo Monroy merges cultural influences to enhance his creative process. Over his extensive career, he has consistently showcased his work, transitioning from a painter with a knack for sculpting to a sculptor with a passion for painting. This evolution has seen both mediums enrich each other, establishing a symbiotic relationship that fuels his artistic rhythm.
He primarily employs musical instruments, wood, and metal in his creations, each chosen for its innate beauty and elemental connection. These materials undergo transformations in color, thickness, texture, and warmth, akin to the manipulations in painting. The artist's work is characterized by his treatment of surfaces—either through the gentle art of polishing or the more aggressive technique of chiseling—to juxtapose the inherent qualities of wood with other materials.
The constructive phase is crucial; it's where the raw materials are orchestrated into a final form that dictates the work's perception. His approach not only reflects a mastery of diverse materials but also an intricate understanding of how the act of making shapes the viewer's experience of art.