---
Golf & Country Clubs

Clubhouse is an upmarket indoor golf club in the heart of Singapore's CBD, which provides an oasis for like-minded people to meet, relax and have fun. We provide exceptional service, high-quality products, and a warm ambiance. Using state of the art Foresight GC Hawk Simulator technology trusted by Ricky Fowler and other top professionals, we're here to enable more people to take up the game and to help them improve faster than ever before.
---
Changi Golf Club has a long history, with its origins stretching back to RAF Changi military staff, who first built a basic course on the site in the 1940s. In 1971, the club was privatised, and the course has been upgraded continually since then. The eighth fairway was once listed in the Guinness Book of Records as the narrowest fairway in the world!


20 Netheravon Rd, Singapore 508505
---
The club with a heritage like no other, With over a century of rich golfing heritage, Keppel Club will provide you with a unique golfing experience steeped in history. As one of the few courses located near the hustle and bustle of the city, a challenging and enjoyable time is just a stone's throw away.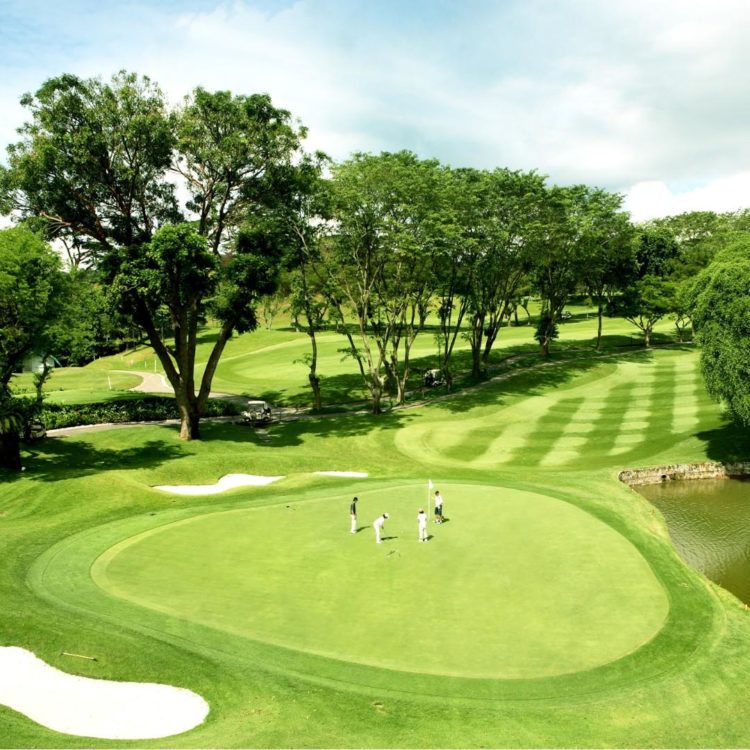 10 Bukit Chermin Road, Singapore 109918
Daily from 7am to 8pm (Course closes on Mondays for maintenance)
---
A prominent club in the local and regional golf scene since its inauguration in 1993, Laguna National is one of Singapore's premier golf and country clubs. Laguna National boasts two 18-hole championship courses that have won prestigious accolades and hosted international championships, including the European Tour's Singapore Masters, the Korean LPGA's ADT Caps Tour Championship and European and Asian Tour co-sanctioned event, The Championship at Laguna National.


11 Laguna Golf Green, Singapore 488047
---
This golf and country club opened in the 1990s and was set up to recognise the contributions of Singapore's NSmen. The 18-hole championship golf course in Changi was originally designed by renowned golf architect Max Wexler, with additions from other prominent designers. There's a 36-bay driving range on site.


10 Changi Coast Walk, Singapore 499739
---
At Orchid Country Club, find true relaxation and respite in the embrace of nature's lush green and sparkling reservoir waters. The sprawling 100-hectare plays host to a duo of clubhouses, a top rate golf course, as well as a wonderland of social, recreational and entertainment facilities.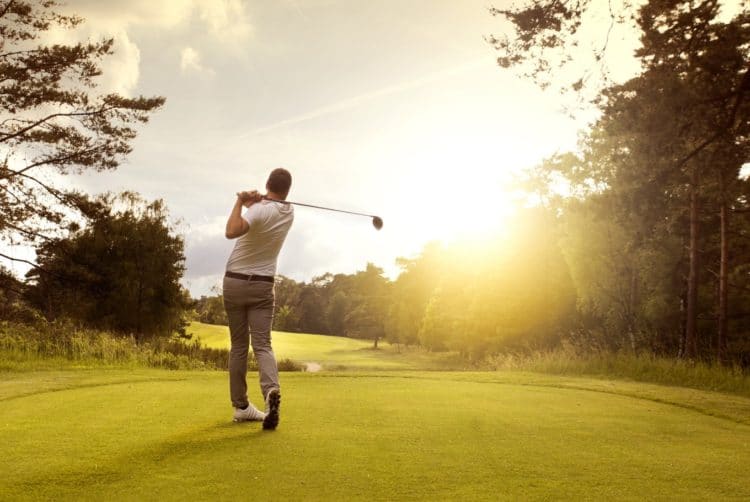 1 Orchid Club Road, Yishun, Singapore 769162
---
Nestled amidst 146 hectares of luscious land in the western part of Singapore lies Raffles Country Club, one of the premier golf clubs on the island.


450 Jalan Ahmad Ibrahim, Singapore
---
The 18-hole gem in Seletar Country Club is a result of the great vision of its founding members. Emphasis on making the most of the natural undulating terrain gave birth to a course filled with tricks, yet breathtaking in its beauty. Blessed with a panoramic vista of the Lower Seletar Reservoir, a rustic country theme enhances the backdrop of clear glistening waters. Bird sanctuaries fringe the course and play home to various species of local and migratory birds, while the addition of waterscapes enhance the overall splendour of the course. The natural undulating terrain gives the Seletar Golf Course a high challenge rating, demanding great ball striking and a sound strategy. It brings excitement to those who try to make par on the course, yet leaves room for others to delight in its beauty. It is little wonder that the immaculately groomed Seletar course ranks amongst the best in Singapore and is a popular choice for private golf tournaments.


101 Seletar Club Road, 798273 Singapore
---
This club was established in 1967 as a 9-hole course, with the opening officiated by Prime Minister Lee Kuan Yew. It became an 18-hole course in 1977, before being fully refurbed – clubhouse and course alike – between 2010 and 2013. There's a pro shop, a driving range and full facilities and F&B options for members.


249 Sembawang Rd, Singapore 758352
---
One of Asia's most prestigious golf clubs, TMCC has earned many awards and accolades over the years for its 2 championship courses – Garden Course and Tampines Course. The Club has played host to Asia's premier events such as Singapore Open, Johnnie Walker Classic, Tiger Skins, Lexus Cup and, the HSBC Women's Champions.


25 Changi Coast Road, Singapore 499803
---
The Singapore Island Country Club story – also the dawn of golf in Singapore – began on 17 June 1891. A special match was arranged to celebrate the birth of The Golf Club, graced by the presence of Governor Sir Cecil Clementi-Smith and his wife. Sir John Tankerville Goldney, the man responsible for forming the club, had the privilege of driving off the first ball in the opening game. The Golf Club had the unique opportunity of witnessing the first tee off, and from here on, golf in Singapore had finally taken off.


180 Island Club Road, Singapore 578774
---
Warren Golf & Country Club (formerly known as Warren Golf Club) was founded by the late Brigadier Derek Warren of the British 18th Signal Regiment. The Club started with a 4-hole golf course and quickly expanded to feature a 9-hole golf course together with a driving range when it officially opened at Folkestone Road in 1962. Over the years, the Club progressed and it now has an 18-hole championship golf course as well as an extensive range of social and recreational facilities. The Club has a present membership strength of around 4,000, which consists of both local as well as foreign members.


81 Choa Chu Kang Way, Singapore 688263
---
Recreation & Country Clubs
Aranda Country Club is a Proprietary Club of the Pasir Ris Resort Pte Ltd, a wholly owned subsidiary of the Singapore Labour Foundation. The Club has a Clubhouse with a built-up area of 33,000 square feet, and a total land span of over 200,000 square feet. A boutique Club for family and your loved ones.
The Clubhouse boosts a full range of recreational, leisure and sporting facilities for you and your loved ones enjoyment.


60 Pasir Ris Drive 3, Singapore 519497
---
The Civil Service Club is the home club for the Public Service Officers and organising body of many Public Service activities and the STAR Games, a series of competitive sports played annually, by representatives from the different Ministries and Statutory Boards, for networking and honor.
The Club also offers an array of facilities, activities and the preferred venue for events for our members, the Public Service agencies and Private Corporations. Today, Civil Service Club, is more than just sports and fitness, it is synonymous with one's lifestyles, hobbies, and interests, where individuals and families could come together for unanimous fun and quality time!


CSC @ Bukit Batok | 91 Bukit Batok West Avenue 2 Singapore 659206 | +65 6294 8933
CSC @ Changi | 2 Netheravon Road Singapore 508503 | +65 6709 4709
CSC @ Tessensohn | 60 Tessensohn Road Singapore 217664 | +65 6391 5600
---
Serangoon Gardens Country Club (SGCC) is a family-oriented country club located in the heart of Serangoon Gardens. Established since 1955, we are a members' club offering sports, recreation, dining and entertainment facilities.


22 Kensington Park Rd, Serangoon, Singapore
---
Temasek Club, a registered society established since 1982, is the SAF Officers' Club for all active Officers (regulars & NSFs), Senior Military Experts, NS Key/R(NS) Appointment Holders and retired SAF Officers. Its purpose is to promote greater cohesion and interaction among the Officers. While SAFTI-MI remains as the professional and spiritual home of the SAF Officer Corps, Temasek Club is in effect the social home of the Officers.


131 Rifle Range Road Singapore 588406
---
Imagine a serene location where you can get away from the hustle and bustle of the city and wind down amidst lush settings. Create the life balance you desire – exclusivity, seclusion and fun at the Arena Country Club. Nestled in the west of Singapore, the Arena Country Club offers a wide range of culinary, accommodation and recreational facilities amidst a relaxed, resort ambience.
Located in close proximity to the Singapore Discovery Centre and the SAFTI Military Institute, the Joo Koon MRT is also a stone's throw away for easy access to other historical, recreational, entertainment and cultural highlights in Singapore.


511 Upper Jurong Rd, Singapore 638366
---
THE CHEVRONS is a recreation club that caters to the leisure needs of our members from the SAF. At our clubhouse located along Boon Lay Way in Jurong East, we offer an extensive range of facilities and services such as function venues, karaoke rooms, a members' lounge, spa, gym, bowling alley, chalets, bungalows, swimming pool, and more.


48 Boon Lay Way, Singapore
---
Sailing & Yacht Clubs
Welcome to our secret hideaway on Singapore's northeastern rim. At the water's edge and beneath coconut trees in rhythm to the winds, we invite you to escape the hustle and bustle of the city with us in our version of paradise.


32 Netheravon Road Singapore 508508
---
Marina Country Club is an extension of your home, this is an extraordinary place where you can relax, dine, unwind, chill out, wakeboard or participate in sea sport activities and relish the company of friends while your children are simply bowled over endless hours of fun and play.


11 Northshore Drive Singapore 828670
---
ONE°15 Marina Sentosa Cove, Singapore, is a waterfront lifestyle destination offering world-class marina facilities replete with a comprehensive range of exclusive club amenities. From the infinity pool, fitness centre, members' lounge, modern spa, restaurants and bars, to the 26 tastefully appointed rooms with spectacular views, no effort has been spared to make your time here an absolute pleasure.


11 Cove Dr Singapore
---
At a time in the mid nineties, when the marine leisure scene in Singapore consisted only of modest traditional yacht clubs and basic boatels in the backwaters, Raffles Marina was born and pioneered the advent of a new genre of modern marinas and country clubs.
Today, even with the arrival of second generation modern marinas, Raffles Marina remains the largest corporate, premier marina, country club, megayacht hub and nautical lifestyle centre, dedicated to your enjoyment!


10 Tuas West Drive Singapore 638404
---
The Republic of Singapore Yacht Club is the oldest yacht club in Asia and the only members-owned yacht club in Singapore. Founded in 1826, the history of the RSYC goes back more than 180 years to an elegant era when the officers and men of Sir Stamford Raffles were our earliest members.
Our Marina offers modern berthing and marine support facilities both to members and visiting international boats. We are dedicated to sea sports and also provide social and recreational activities throughout the year to try to meet the needs of all members.


52 W Coast Ferry Road Singapore 126887
---
SAF Yacht Club is To provide effective and efficient club facilities and services to bring forth maximum benefits for Members and Guests, To provide and maintain high-quality training standards for our young, youth and adults in sailing and powerboat handling., To create interactive opportunities for Members to share their passion for boating and sea sports. To be a vibrant club of choice that offers unparalleled nautical experience and produce world class sailors.


43 Admiralty Road West, Singapore
---
Sports & Recreation Clubs
The Chinese Swimming Club, set in the idyllic east of the island, is undoubtedly an exclusive choice family club, steeped in a century-old heritage renowned for nurturing top national sportsmen.
The Club's Principal membership currently stands at 8800 and it occupies 3 plots of land totaling 17,490 square metres in size and is a well-rounded family recreation club offering a comprehensive range of facilities, services and activities catered for the diverse needs of its members and their guests.


21 & 34 Amber Road Singapore 439870
---
With 13 different Sports Sections ranging from the action-packed field sports of cricket, rugby, soccer and hockey, to our court sports of netball, tennis, and squash, to the challenging lawn bowls and golf, and other more leisurely games of billiards & snooker, bridge, balut and darts, and even a wine circle, there is a competitive and social sport for everyone at SCC.


Connaught Drive Singapore 179681
---
The Singapore Polo Club is one of the oldest sporting and social clubs in Singapore. Founded in 1886 by the officers of the King's Own Regiment, the 1st Battalion, the Club has a distinguished heritage and remains rich in its traditions of camaraderie and sportsmanship.


80 Mount Pleasant Road, Singapore
---
The objectives of the Club remain: to promote all forms of sports, recreation and social activities through an active calendar of events, as well as to participate in activities of national sports association and the Singapore National Olympic Council. The commitment to sporting excellence is enshrined in the Club's Constitution and prevails to the present day.


B Connaught Drive Singapore 179682
---
Singapore Swimming Club is a premier members-only recreational club founded in 1894. Located in exclusive prime residential district Tanjong Rhu, the Club is fringed by serenity, yet merely minutes away from the city centre.
Spanning over more than 30,000 square metres of beautiful landscaped gardens, Singapore Swimming Club is the country's largest non-golfing recreational club. The Club has an expanse of sporting facilities, including two Olympic-size pools and one training pool for children as well as tennis, squash and badminton courts. It also has a fully equipped gym and a 10-lane bowling centre. The Club's 10 F&B outlets caters to different gastronomic preferences and palates. As a family club, Singapore Swimming Club regularly organises an array of recreational and social activities suitable for members of all ages.


45 Tanjong Rhu Road, Singapore 436899
---
Graduate & Alumni Clubs
The Nanyang Technological Institute Alumni Association (NTIAA) was formed in 1986 when the University was then known as Nanyang Technological Institute (NTI). The alumni idea was first mooted by a group of pioneer graduates who had expressed interest in maintaining links with their fellow graduates and alma mater.


11 Slim Barracks Rise (Off North Bouna Vista Road), #06-07 Singapore 138664
---
The Kent Ridge Guild House is the largest of the three guild houses managed by the National University of Singapore Society (NUSS). It offers a plethora of facilities including a fitness centre, a swimming pool, squash and tennis courts, restaurants, bars, karaoke rooms, and billiard and function rooms. Situated within the NUS campus, it is a great place to unwind and meet up with fellow friends and graduates.


Kent Ridge Guild House, 9 Kent Ridge Drive, Singapore 119241
---
The Singapore Polytechnic Graduates' Guild (SPGG) was set up in 1971 as the Guild for Singapore Polytechnic graduates, but has since evolved into a modern networking hub for professionals from all walks of life.


1010 Dover Road, Singapore 139658
---
International Association Clubs
The American Club is a private Members' Club located in the heart of Singapore. Truly a home away from home for Members, The American Club has helped many enjoy Singapore that little bit more, expand their business network and make new friends within our greater expat-local community.
Conveniently located in the Orchard Road area, The American Club boasts a full range of dining, wellness and recreational options; a one-stop shop for just about everything for you and your family.


10 Claymore Hill, Singapore 229573
---
The British Club is Singapore's favourite Social and Sports Club, a unique private community where Members of more than 50 nationalities and their families enjoy superb facilities, outstanding restaurants and a high level of service.


73 Bukit Tinggi Road, Bukit Timah, Singapore
---
Inspired by an ethos of fun times in great company, The Hollandse Club is reenergising Singapore's member club scene by providing a family centric, relaxed environment for our International members.
Hidden away in the lush surrounds of Bukit Timah, the club fuses the timeless charm of exquisitely designed, open dining spaces with modern sports and relaxation facilities and an abundance of scheduled activities designed to ensure every member is entertained.


22 Camden Park, Singapore 299814
---
The Japanese Association, Singapore was established in 1915 and re-established in 1957, with a history of over 100 years. Prewar Japanese Association was a gathering place for Japanese who lived in Singapore and took care of member's welfare, their children's education as well as cemetery maintenance.


120 Adam Road, Singapore 289899
---
The Swiss Club was established in 1871 and is one of the oldest and most historic Clubs in Singapore. Located on Bukit Tinggi, it is an elegant and family-friendly retreat surrounded by lush greenery, offering a fabulous setting in the middle of the jungle. We are proud of our wonderful atmosphere and ambiance.


36 Swiss Club Road, Singapore 288139
---
Private Clubs
Founded in 1865, the Tanglin Club is Singapore's leading private members' club with members from more than 70 countries. The Club offers a diverse range of social and sporting amenities in the exclusive Claymore district.


5 Stevens Road Singapore 257814
---
The Club dedicates its efforts in satisfying the lifestyle needs of Members and their guests by providing for their highest order of culinary, business and recreational requirements, giving Members a balance of having a fulfilled life, family and work.
As the Club enters a new phase, it successfully positioned itself as a haven of multi-faceted lifestyle and a hands-down venue of choice for all types of celebrations and events. Raffles Town Club has successfully established a reputation as being one of, if not the most elegant Clubs in Singapore.


1 Plymouth Ave Singapore 297753
---
Straits Clan was borne out of a desire to inspire people to do more, do better, and leave their mark in the wider community. As a private members club, we connect some of Singapore's most curious and diverse individuals to propel positive change and challenge the status quo. Community-building and thought-leadership are at the heart of our clan – expressed through a thoughtfully curated space, dynamic programming and an inspiring assembly of entrepreneurs, leaders and those fighting the good fight.


31–37 Bukit Pasoh Rd, Singapore 089845
---
1880 is born out of an idea that is as simple as it is grand: that conversations can and will make the world a better place. We believe that where diverse minds gather, great ideas bloom. Our club is an expression of this – a salon for creators and explorers to meet, connect and relax in good company and exceptional comfort.


1 Nanson Rd, Singapore 238909
---
Tower Club is a premier private club in Singapore, committed to excellence in providing superior facilities and personalized service to Members and Guests. Our team employees have a passion for exceeding the expectations of our Members, with continuous learning and improvement. With an ongoing effort to create more value for our Members, we are committed to innovate, adapt and be cost conscious.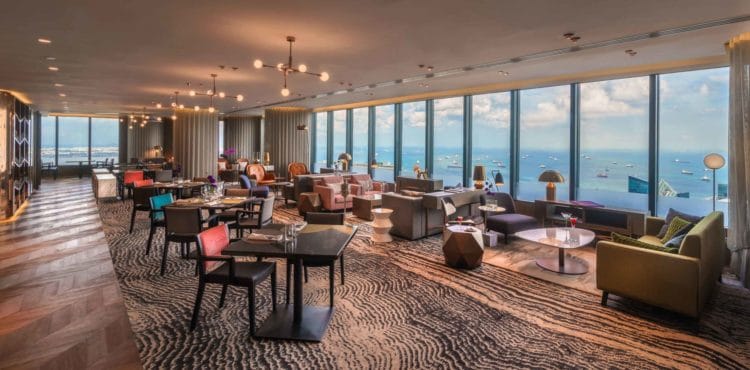 9 Raffles Place, Penthouse, Republic Plaza Tower 1, Singapore 048619
---
Exclusive Business Club with all-day food and beverage programming from Proof & Co. 8,000 square feet of inspirational and technology-driven meeting, project and workshop rooms equipped with Steelcase furniture. Top-of-the-line technology infrastructure designed to enhance productivity and facilitate collaboration.


168 Robinson Road, Capital Tower, #20-01, Singapore 068912
---
The original interior colonial- style columns were also uncovered when timber panels concealing them were removed. a $3.8 million renovation, the Goh Loo Club is back with a catch, its membership is capped at 250 people, Talk about exclusive. However, it has plans to grow its club and space in order to hold more activities, food and beverage events, as well as lifestyle, arts and culture partners. This revived club sits atop a three-level shophouse that fuses the building's original elements with modern features, and is decorated with a mural of its late members.


72 Club St, Singapore 069471